With our updated TINT iOS and Android app, you are now able to browse through the video content much easier and faster than before, so you can enjoy the experience with TINT even more.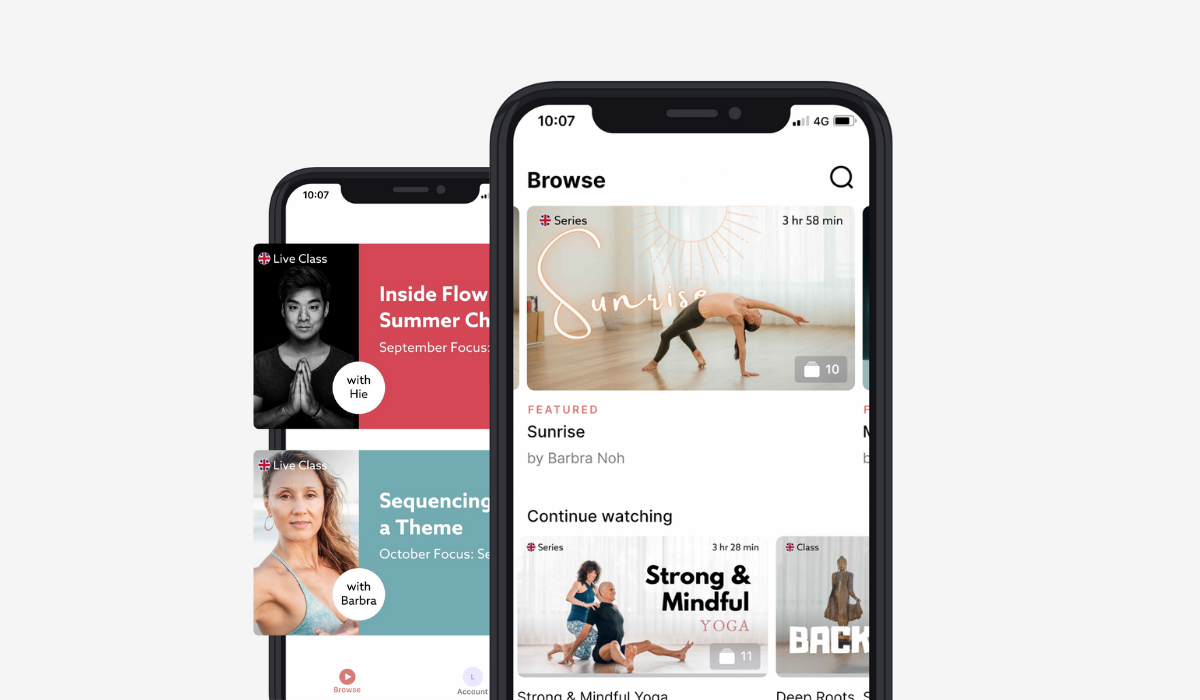 New Experience & Usability ⏱

For your convenience on your journey to personal fulfillment and success, the app has become faster in general and videos load quicker as well. The app also offers the possibility to autoplay videos. In context with the change of our website design, we also changed the appearance of the app to a lighter and friendlier design.

Live Chat in app 📲

When we are live streaming a class or an event like our new quarterly online events, you can use the live chat to communicate with the participating TINT community. If you upload an avatar to your profile, the community will see who you are.

Change language 🌎 🌍 🌏
With our new language picker, we want to guarantee an even smoother navigation through the app for all of our members from around the globe. Pick one out of twelve languages to scroll through the menu and texts, and change it anytime you like.
Light and dark mode 🌗
Furthermore, you can choose your favorite mode of light and darkness in your app settings. You might enjoy a light screen throughout the day and a dark screen at night, or you might want the setting to change automatically based on your general default phone settings for color mode – whatever you prefer, you have now the chance to change the setting to your individual needs.

🎯 What's new in a nutshell?
• New Experience & Usability
• Live Chat on Live streaming
• Pick up to 12 languages within the app
• Light & Dark mode
• Upload Avatar within the app
• Play All buttons
• PlayList for videos
• Autoplay
• Smoother app & playback
So, go ahead and don't just try the new features – do use them. Remember, there is no try. 🙌
➡️ Download or update the TINT yoga app on your iOS or Android device.
Available also on Apple TV, Android TV and Fire TV. 🖥